Easy setup
Simple configuration process
Free 14 days trial
Discover us during your free trial
CB wallet
Use credit only for Active Employees
OUR PRODUCTS
Optimizing HR performance for business success
Because every organization is unique, our HR services are based on the personalized needs of workplace environments and utilize technology to deliver experiences that people love.
Thanks for your
sweet word to us
I highly recommend the
CipherBizz HRMS platform
for its user-friendly interface and configurable software. This platform has greatly streamlined our
HR processes
and made it easy for our team to manage employee information and benefits. It is a truly global system helping us manage both the
UAE
and
Saudi Arabia
entities with ease. The customization options have allowed us to tailor the system to fit our specific needs, and the support team is always available to assist with any questions or issues. Overall, the
CipherBizz HRMS platform
has been a valuable asset to our company.
Vineet Bishnoi,Vistar Fzco, Dubai,UAE
"CipherBizz HR proved to be a valuable asset to our team. With CipherBizz's support and services, the functioning of our HR department was dramatically enhanced."
Rajive Pai, Encyclofoodia LLC
CipherBizz
has been a game-changer for our HR department at MAF typing . The software has allowed us to automate our payroll process and make it more efficient, saving us a lot of time. The employee database is easy to use and navigate, making it simple for our team to track employee information, manage benefits, and track attendance & leave .The customer support team is always available to assist with any questions or concerns and they are very helpful. I highly recommend
CipherBizz
to any company looking to streamline their
HR operations.
MAF Goverment Transaction Center LLC
CipherBizz
provides outstanding service and support, and their willingness to help could not be better. Their approach and attitude to any support issues are as though my issues are their utmost priority. The team members are not only responsible and personable, but also very knowledgeable. This is what allows them to be extremely attentive in every way to attend to our issues in a respectable manner with immediate attention.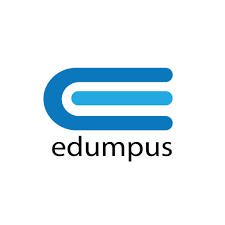 Questions? We have answers.
We appreciate you taking the time to consider our proposition and understand that there might be some questions that you want to ask us. We are more than happy to answer all of them for you.
Can I Use Cipherbizz in additional countries for different business units?
Yes, with our cloud based software is allowing you to use the software for different business unites in different countries under single license. Our software is inline with multi country statutory and employee policies. Corporate officers can monitor and manage and run the payroll of multiple offices. Since we hosted our software in the cloud server, it can access from anywhere in the world.
How long will implementation take?
Implementation time depends on the size and the complexity of the business. On average it takes between 2-10 weeks.
What is CB Wallet & How does it work?
It is a pre paid credit wallet that is associated with your CipherBizz account. You can add the payment in the account by credit card, debit card, net banking, other payment transactions. Your wallet will be deducted on daily basis for the active employees.
How secure is my data in CipherBizz?
Our software is hosted on cloud server with all safeguarded measures. We are storing all the data on encrypted model in different region in line with GDPR policy.
Fast and Reliable Software Solutions for your Human Capital Management